Organ Transplant Tourism was a thriving business in China for several years.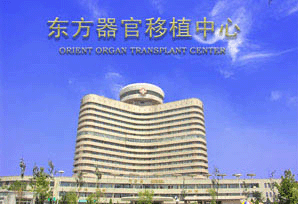 According to Wang Hongliang in his 2004 investigation in Lifeweek magazine, "Besides Korean patients, there are patients from more than 20 countries and regions in Asia such as Japan, Malaysia, Egypt, Pakistan, India, Saudi Arabia, Oman, Hong Kong, Macau, and Taiwan who have come to the Tianjin No. 1 Central Hospital (also known as the Oriental Organ Transplant Center) for organ transplants... The ward café looks like an international conference center where patients of different colors and ethnic backgrounds gather to share their medical experiences."[1]
Wang's article states that in September 2006, the Oriental Organ Transplant Center built a new building with a price tag of 130 million yuan. The new building has 500 beds with a more than 10,000 overall annual turnover rate. The surgery center in the new building can support the operation of nine liver transplants and eight kidney transplants simultaneously.
Transplant tourism remains an ethical challenge. Dr. Caplan, head of the Division of Bioethics at New York University Langone Medical Center, said in his article Bioethics of Organ Transplantation, "...travel to China by foreigners to secure organ transplants has grown over the past decade. '˜Transplant tourists' are attracted by a competitive price and a guarantee of a transplant. With no cadaver organ procurement system in place, the only way to guarantee the transplant of a liver or heart during the short time a transplant tourist is in China is to find matches among those in prison and execute anyone who is a suitable match."
After organ harvesting of live Falun Gong practitioners exposed, in July 2007, the Ministry of Public Health in China put a stop to the organ transplant tourism, prohibited Chinese hospitals performing organ transplant surgeries on foreign patients.
However, a Chinese organ broker, Omar Healthcare Service, was still running online advertisements soliciting patients in the West to receive organ transplants in China, suggesting that Chinese transplant tourism is still ongoing.[2]
None of the surgeons involved in these crimes have been brought to justice.
References
[1] Wang Hongliang, "Investigation in Tianjin: No. 1 Organ Transplant [Facility] in Asia", Life Weekly, September 22, 2004 (天津调查:器官移植的"亚洲第一",生活周刊,记者 王鸿谅) archived source: http://web.archive.org/web/20101229051708/http://lifeweek.com.cn/2004-09-23/000019783.shtml
[2]Omar Health Care Service. The website address was www.cntransplant.com. The website promoted transplants in Tianjin, China. Archived page: https://web.archive.org/web/20100224214225/http://www.cntransplant.com/